You realize that there's no guarantee your online business endeavors will pay off.  You invest thoughtfully to mitigate possible risks. Consequently, you'll ask yourself 'Can I deploy my website without a web hosting provider?' and 'Which web hosting option works best for my project?'
In this article, you can learn whether or not you can self-host your site.
How does a website work?
Each site has different content like text, videos, and images which are stored on servers hooked to the internet. Whenever a user tries to find your site using its name or follows the link in the search results, the browser of this user reaches out to the server where the data is stored. As a result, the user can view your website.
What is hosting and what are its types?
Website hosting is a service that gives you space to place your files and database on a server which is hooked to the internet 24/7. Hosting allows websites to work day and night.
Every site is unique having its own requirements and parameters. Each hosting plan allows you to find the hosting that best fits your specific needs.
Hosting comes in different shapes and forms. There is VPS, cloud hosting, hosting for sites built on WordPress, a dedicated server, and shared hosting. To be able to host a site, website owners find a web hosting provider and pay for the service on a regular basis. 
How to self-host a website
If paid hosting is not an option for you, opt for creating a so-called 'home-made hosting' on your computer.
You have to know if your computer is powerful enough to endure heavy loads. Your internet connection must be powerful too and able to transmit data effectively.
In addition, you must have a static IP. By default, an IP address is dynamic. To acquire a static IP, you need to contact your internet provider and request one.
You have to install an operating system that is able to support PHP, Apache, and MySQL on your computer.
As soon as all installations are in place, go ahead and jump start your server. The server you created can now host your site.
Sounds easy, but you can find it quite challenging if you lack the technical know-how. All the installations take up much time and the capacity of a self-hosted environment is limited as opposed to the one a hosting provider can offer. Mind that you're also responsible for maintaining the necessary level of protection and administration.
Critical challenges your project may face if you self-host it
Projects come in different sizes. If yours is a complex one, your computer can collapse because it won't have enough resources to support the unbreakable work of your site. You have to have a powerful machine to run your project on as well as the internet connection that won't fail you. Self-hosted websites heavily rely on your internet provider and electricity, so your 'home-made' hosting environment can sometimes suffer.
The money you'll be paying your internet provider can actually be equal to what you could be paying a hosting provider who can guarantee uptime and customer support 24/7.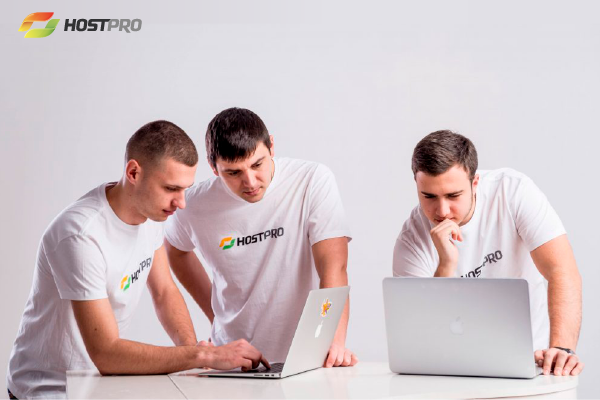 As a result, you can end up paying more for the service while also lacking stability and reliability. What's more, you have to be on the watch out yourself to make sure your site runs as expected.
Are there any alternatives to a self-hosted environment?
If you are unsure as to self-host your website or not and want to weigh other options, use free hosting. However, you have to put up with advertisements, other 'noisy neighbors' who host their projects on the same server, lack of customer support, and limited resources.
Website builders can be your way out if you can't afford to pay a hosting provider. Usually, website builders help you create a website in a few clicks, offering templates to choose from. Mind that some website builders can be rather complex and there's a learning curve involved. If you don't have an eye for design, it may be challenging to come up with an attractive layout. Website builders require you to pay a fee on a regular basis though. Use a website builder if your site is small and has limited traffic.
To be on the safe side, you can leverage paid hosting with a test period or money-back guarantee to feel the difference. Pay attention to uptime, performance, tech support as well as server capacity when you choose your hosting provider.
There's a common misconception that paid hosting means paying more money than you should. Fret not. At HostPro, you can receive a quote that can cater to your needs. You can choose a plan that will allow you to save money. The longer period you choose, the less you pay.
Benefits of paid hosting
Hosting your site on a local computer is a good thing if you have a blog, business card, or landing page. If you want to run an online store with thousands of items or a project where you deal with sensitive data, choose paid hosting. At HostPro, you can:
Place your website on a server backed by NVMe drives with high productivity and Intel Xeon processors;
Address 'Round the clock customer support to troubleshoot tech issues 24/7;
Request a backup copy of your site. (We store backups for 30 days on a separate server);
Leverage antivirus and protect your site from hackers or cyber threats;
Use a 30-day money-back guarantee;
Request a free website migration;
Choose a plan that lets you pay for the resources you use.
Build a stable and performant environment for your site
No doubt, you can self-host your site. Yet be sure that all the heavy lifting will fall on your shoulders when issues come up, and they will. To avoid all server-related problems and leverage expert site administration, let professionals help you. With HostPro, you get high quality managed hosting and customer support who have your back.