Answering What is LiteSpeed Web Server? is not a matter of hype, it's a matter of necessity. And you are right to think that it will make your web server fast, easy to configure, and affordable. In this post, we highlight how LiteSpeed can increase performance of your web solution and improve your infrastructure.
What is LiteSpeed Web Server?
LiteSpeed Web Server, or LSWS for short, was designed by LiteSpeed Technologies and later updated to be a drop-in Apache replacement. LiteSpeed Web Server sits on the computer machine and is a mediator between the Internet and the file systems as well as computer processes. The web server has an event-driven architecture that uses less memory and CPUs when processing requests and sending out responses. Hence, LiteSpeed can handle thousands of visitors each second without significant consumption of server resources. LiteSpeed can be utilized by eCommerce sites as well as CMSs like WordPress, Drupal, and many more websites.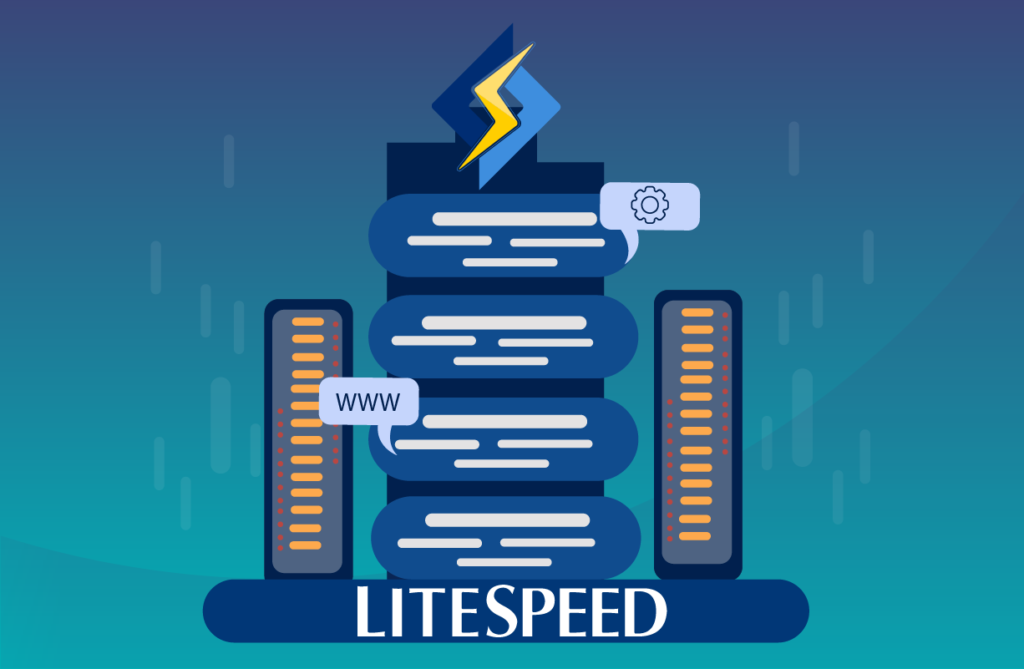 LiteSpeed Web Server editions
LiteSpeed offers cutting-edge server products for everyone — an individual site or shared hosting environment. To cater to different segments of users, LiteSpeed Technologies have created three editions: OpenLiteSpeed, Standard Edition, and Enterprise Edition. Standard Edition is no longer supported, yet the other two are up and running.
OpenLiteSpeed is a free open source web server that delivers a powerful cache engine, unlimited worker processes, and great community support. The software is suitable for sites that don't have frequent changes.
LSWS Enterprise is a higher-priced licensed alternative to free Apache and Nginx. The Enterprise edition is used by hosting providers and is ideal for websites that go through a lot of changes as well as those with high traffic.
Let's compare the two editions now:
| | | |
| --- | --- | --- |
| Criteria | OpenLiteSpeed | LSWS Enterprise |
| Type | Open source | Commercial (with a free tier) |
| Cache | Strong | Powerful |
| Compatibility | Apache-compatible rewrite rules | Full compatibility with Apache |
| Control panel | Compatible with CyberPanel and DirectAdmin | Compatible with CyberPanel, cPanel, DirectAdmin, Plesk, and more |
| Worker processes | Unlimited | License-based |
| Support | Community | Commercial |
Having compared the two available editions, let's take an up-close look at the core features that make LiteSpeed a perfect fit for practically any web project.
Distinguished LiteSpeed Web Server features
LiteSpeed offers a wide range of features. Anyone can deploy a highly effective web architecture while relying on those features. Let's go over some major ones.
Replaces Apache
LiteSpeed was specifically created to replace the Apache web server, which is why it is easy to make a switch within a few minutes, experiencing zero downtime. There is no need to change programs or deal with operating system details. LiteSpeed reads Apache configuration files which makes the transition absolutely carefree.
Even though such control panels as Plesk, cPanel, and DirectAdmin were written for Apache, LSWS is fully compatible with these panels. There is a feature in each of the control panels to make a switch to LiteSpeed easy.
Apache's core modules include mod_rewrite, mod_security, mod_include, and mod_cache. LiteSpeed is compatible with all of them too.
Ensures performance and scalability
Performance will go through the roof if there's a LiteSpeed-based hosting environment in place. LSWS is 5x faster than Apache and around 67% faster than Nginx.
LiteSpeed is probably the fastest web server to deliver static content. Apart from serving static content fast, LSWS offers a special server API called LSAPI which delivers dynamic content excellently. Also, sudden traffic spikes are taken care of by LiteSpeed.
Provides server security
LSWS delivers a high level of security and website protection out of the box. To block most web attacks, LiteSpeed uses Apache's mod_security module. Apart from blocking web attacks, LSWS offers protection from brute force attacks as well as DDoS attacks thanks to the bandwidth and connection throttling.
Reduces hardware costs
LiteSpeed is a service that allows website owners to save thousands of dollars. Instead of paying for making the server fast and reliable, website owners can utilize LiteSpeed-based hosting.
With LSWS, system administration becomes easier as well. There's 24/7 technical support behind the web server to provide immediate assistance if some issues arise.
Has a built-in cache
LiteSpeed Cache (LSCache) is a caching application created by LiteSpeed Technologies. LSCache is an asset to those who want to leverage full LSWS potential. In other words, the plugin allows users to utilize server resources efficiently. The server capacity can be increased exponentially while also letting more people use the same hardware without bottlenecks. This is especially relevant for hosting providers. The plugin aims to reduce page load time and server load.
LSCache comes with a number of advantages and the main one is the extremely fast work of websites. What's more, the plugin manages increases in traffic and daily loads.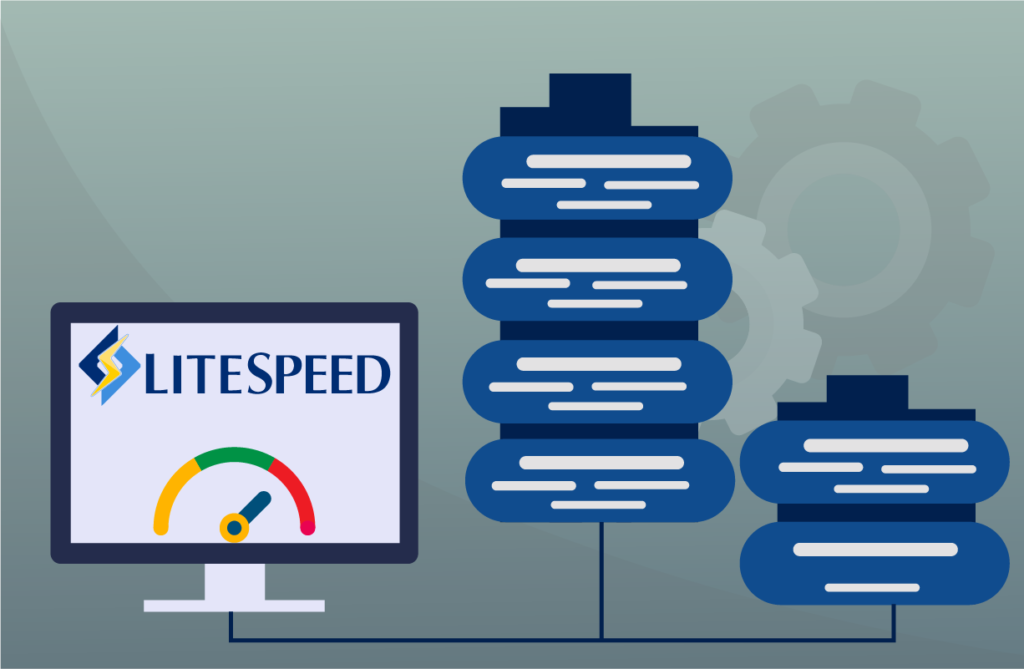 These are just a few major snippets about LiteSpeed's capacity and the bottom line is:
LSWS serves its users the web hosting options they need to cultivate growth and foster success in the high-paced online space.
Use the tool that matters most
Fast and reliable servers are something every client wants to get when they order high quality hosting. At HostPro, we provide a faster, more powerful solution to Apache and that is the LiteSpeed-based infrastructure. With LSWS, our clients can enjoy such benefits as great performance and cost saving. No matter whether it's a low or high-traffic website, it needs the speed, security, and capacity LiteSpeed delivers.

If you're looking for a LiteSpeed-based hosting provider, contact us! We'd be happy to offer unrivaled hosting that will make your website speed soar.