In our previous article, we talked about a blog niche and whether you need one at all. It's high time we discussed the tools you need to help your blog appear online. First and foremost, you must know how to come up with a blog name that is comprised of a domain and fast hosting. Dive in and learn what domain and web hosting are all about.
How to choose a domain name for your blog
Just as every house has its unique address, so does every blog. A blog domain is an address readers use to find a blog on the internet. Bloggers should make a domain name as memorable as possible for better brand recognition. Choosing a domain name can be quite challenging if you don't know where to begin. We suggest following the tips listed below to find the perfect name for a blog. 
Choose a great domain name extension
The name for your blog will have two essential parts the name itself and the domain extension. There are commonly known domain name extensions like .com, .net, .org as well as niche ones such as .pizza, .photography, .business, and many more. Some people prefer the well-established .com domain name extension whereas others choose more creative extensions.
Think of your blog and what would help it create the right impression with your target audience. If you want to appear official choose the .com domain or regional domains such as .uk, .ca, or .us. However, if you want to be original and add more keywords to your domain name, go with the extensions that best describes your niche. 
Target keywords
Use keywords in the name if you want to tell the reader and let search engines know what your blog is about. Besides the extension you choose, try experimenting with keywords that reflect search queries and describe your niche. You can create a compound name by adding two words together or halves of words. There are literary devices such as alliteration, analogy, connotation, and juxtaposition that can help you create a unique and memorable name.
Make the name short
Memorable blog names should be short. Readers are more likely to remember the name if it has one to three words. Stick to the principle: the shorter, the better.
Avoid numbers or special characters
A blog name should be easy to read without any hindering elements. To be on the safe side, avoid hyphens, dashes, or numbers in your blog name. 
Use a blog name generator
Creativity may be hard for many individuals. When people don't have name ideas at all, they can always use blog name generators. Blog name generators help bloggers create names based on the keywords they provide. Some blog name generators can also show the availability of the name. You could use Name Generator or Domain Wheel to come up with a name for a blog.
Check domain availability
Once you have a name ready, check the domain name availability. A name search tool can help you find out whether or not you can purchase that domain name. Such tools are placed on websites of domain registrars who offer web hosting services. All you have to do is type the desired name with the extension you want into the search bar. In the case when it's unavailable, some tools will suggest other names with possible extensions. If the name isn't taken, you can register it right away for a set period of time. Usually, you can pay for one to three years.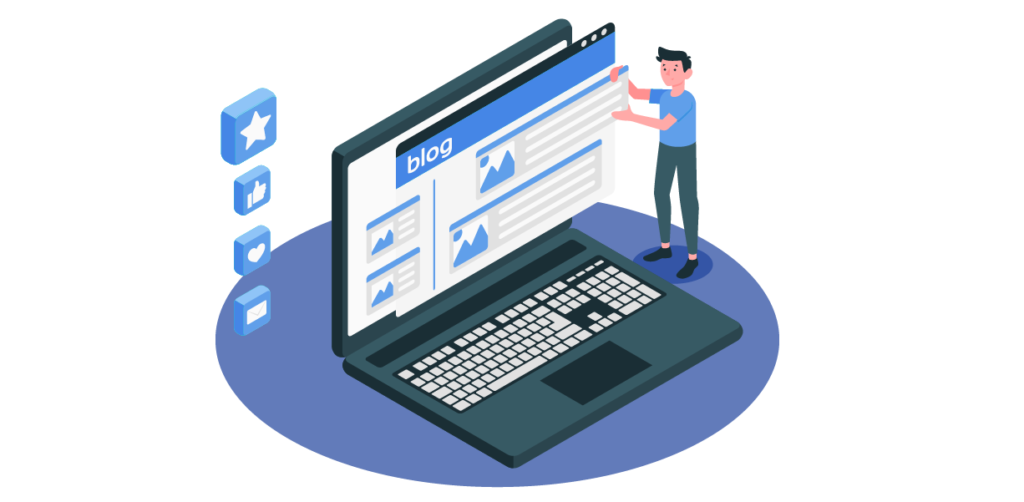 How to get a domain name for a blog
To buy a domain, you need to find a reputable domain name registrar. A domain name registrar lets an individual purchase and register domain names. Each domain name registrar must be approved by ICANN (Internet Corporation for Assigned Names and Numbers), a non-profit organization in charge of domain names.
There is a registry that stores all domain name records. A domain name must be included in the database with the accompanying information. Some web hosting companies have the right to register domain names and include that information on behalf of clients.
A domain name is usually registered for at least a year. Some companies require clients to register for at least two years. 10 year's time is the longest registration period. Look at the prices before purchasing and registering a domain. It's worth paying attention to what a company is going to charge you when renewal or transfer is needed. Once you have your domain, you can start thinking about hosting.
What is blog hosting?
A blog is an ongoing flow of information that needs to be hosted on the web. There is a place — a server — where a blog can reside to always be online. Good blog hosting should provide:
Scripting support (code aspect)
Database support
Large storage space
Bandwidth (the ability to serve multiple visitors simultaneously)
The service can be free or paid. Everything depends on your goals, though. If you want to create a blog to stay in touch with your family and friends, you might as well choose free hosting. If there's a matter of receiving income from blogging, opt for the paid blog hosting.
Pros and cons of free hosting
No one can deny that 'free' is the catchphrase here. Nevertheless, you can be sure that free hosting for your blog has both advantages and disadvantages. Free blog hosting allows bloggers to:
Leverage an easy-to-use interface without prior technical knowledge;
Start blogging right away without the need to install software or configure databases;
Change the way a blog looks with the help of limited templates.
Before you make a final choice, let's consider the pros first.
The pros
No initial payment to get started.
No need to be tech savvy.
While the pros are few, the cons are many.
The cons
It will look less professional because the branding of the host will be attached to a blog: www.yourname.hostsname.com. (There's a chance to remove the branding in some cases for an extra charge.)
There will be a limited selection of plugins, themes, and CSS functions to alter the way a blog looks and feels.
Bandwidth and memory space are limited.
It's hard to make money from a blog that is hosted for free.
Poor customer support when some issues need to be addressed.
Most free blog hosts generate revenue through advertising, which means there won't be any chance to get rid of ads published on the site alongside your content.
Hence, if these downsides really scare you off, there's a point in paying for your hosting. It can be more affordable than you could imagine. At HostPro, you can order outstanding hosting for a blog. Plus, you receive professional tech support on top of that.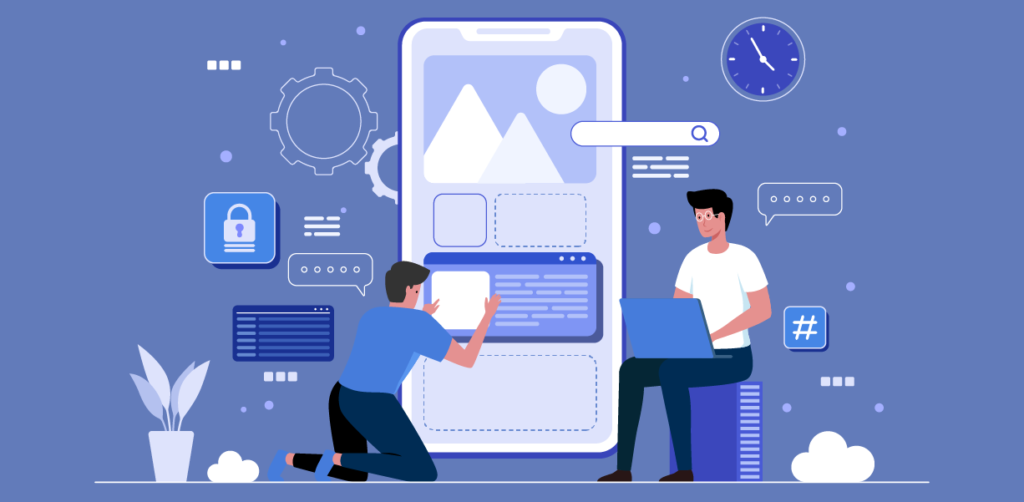 Paid hosting
Some bloggers choose paid hosting for their blogs and generate income from them down the road. To be as objective as possible, let's look at both pros and cons of paid hosting.
The pros
More reliable hosting with a consistent uptime guarantee.
Customer support that addresses technical issues 24/7.
More options to sustain your brand.
Paid hosting has a more positive impact on your rankings in search engines.
Your blog is protected from major cyber threats.
The pros definitely outweigh the cons.
The cons
You have to pay on a regular basis.
You may have to upgrade for a plan with more resources when your traffic increases.
Final thoughts on blog hosting
The domain name and hosting you're going to choose will ultimately depend on your goals. However, if you are willing to start flawlessly and generate some profit out of your blog, you need to appear professionally on the web. Choose a domain name that can give your blog a boost and leverage all the advantages of paid hosting. If you need advice on the paid hosting for your blog, contact us. We'd be delighted to help you!